A better way to test user experiences
If you have an InVision prototype, you have everything you need to start collecting user data with fusionlab.io
We provide a laboratory
We build a personal lab space where you can create experiments, share them with testers, and capture your test results.
You create an experiment
Create new experiments with fusionlab.io simply by providing a name, Invision share link, and tester instructions.
Share your experiment with testers
We provide a URL that your testers can use to take your experiments.
Analyze, Improve, Iterate
Use experiment results to analyze user interactions and behavior, apply improvements, repeat testing as many times as needed until your goals are achieved.
Know users love your app!
fusionlab.io lets you perfect your apps user experience & usability, before a single line of code is written!
Launch proven products!
Remove risk from the equation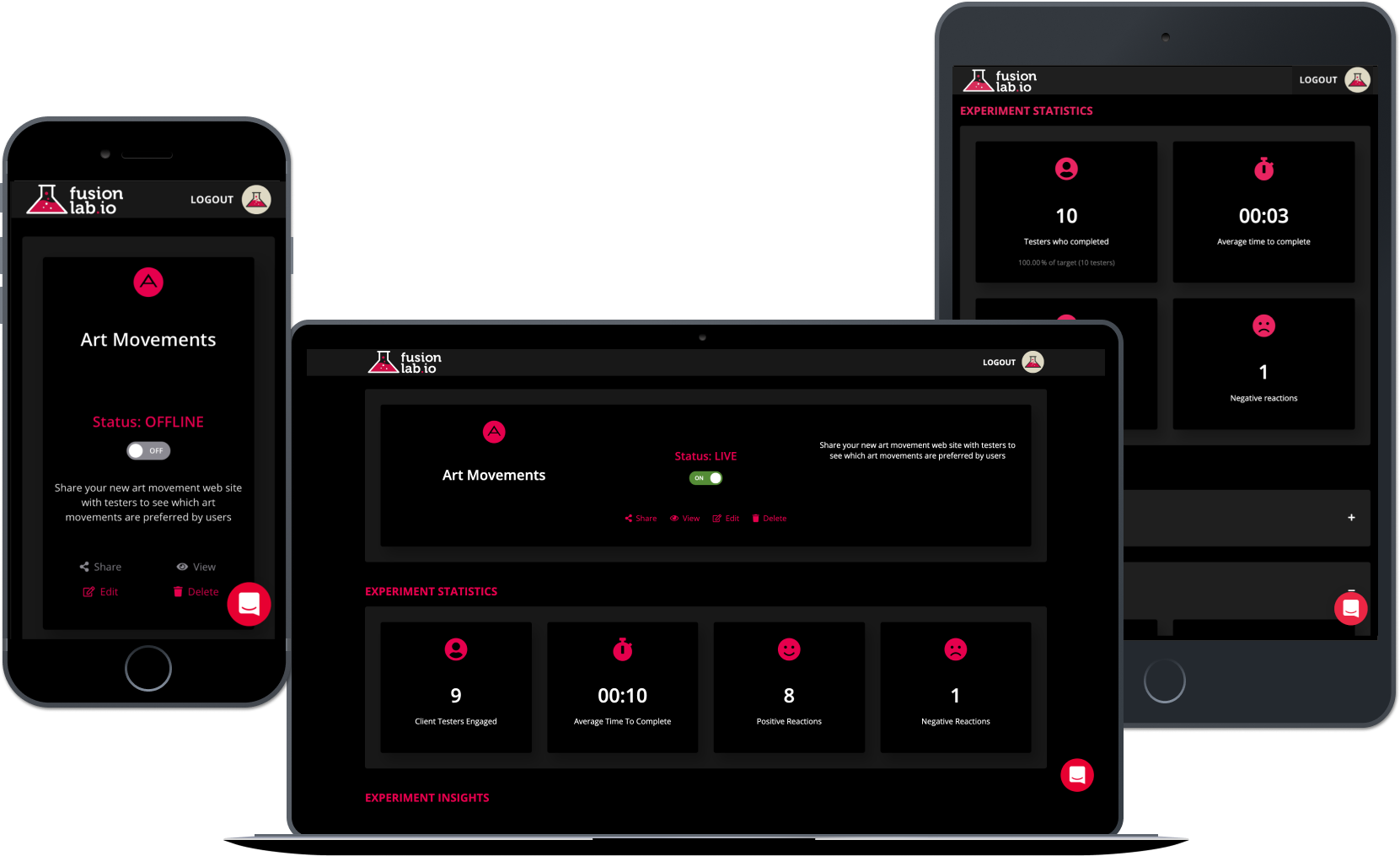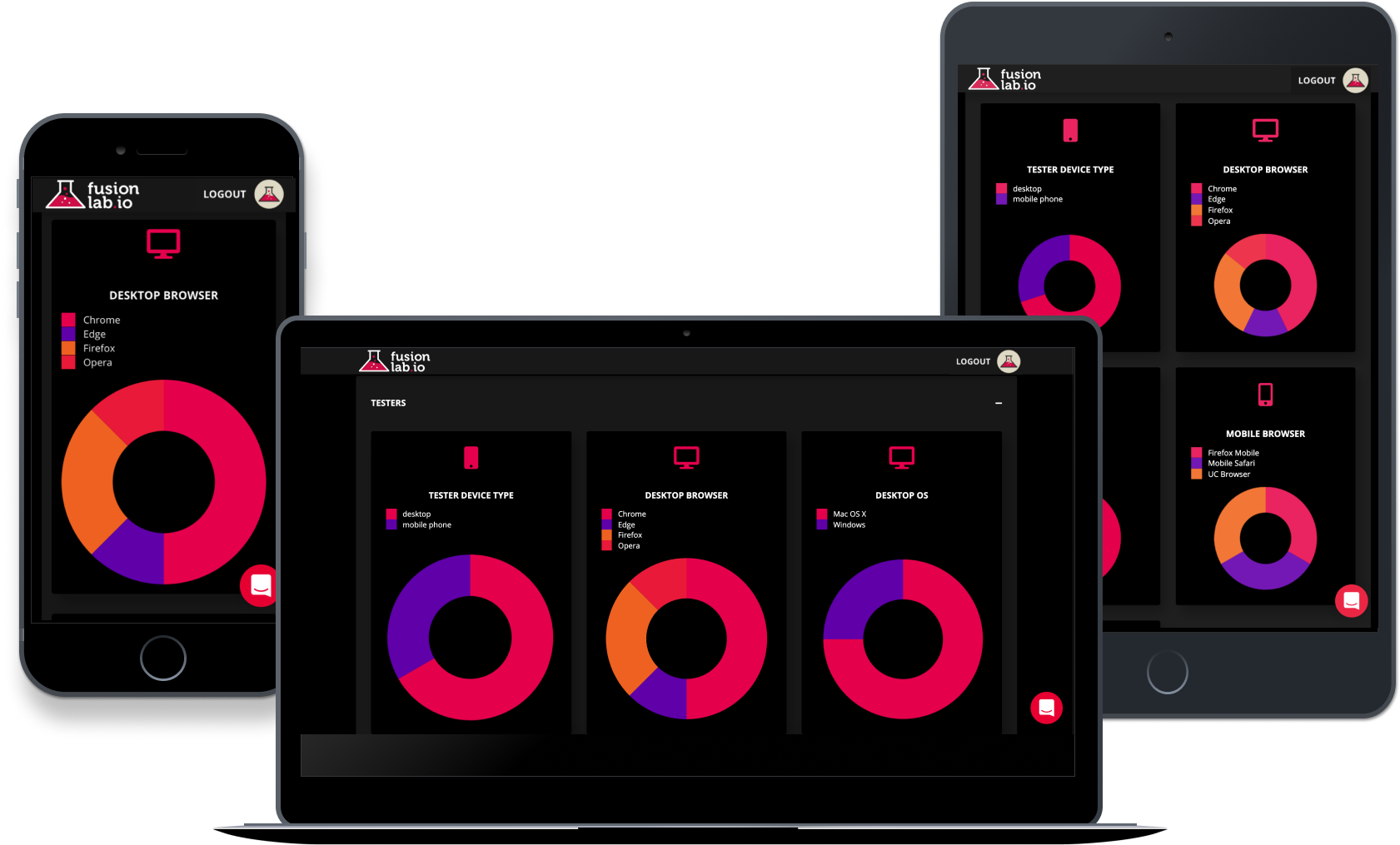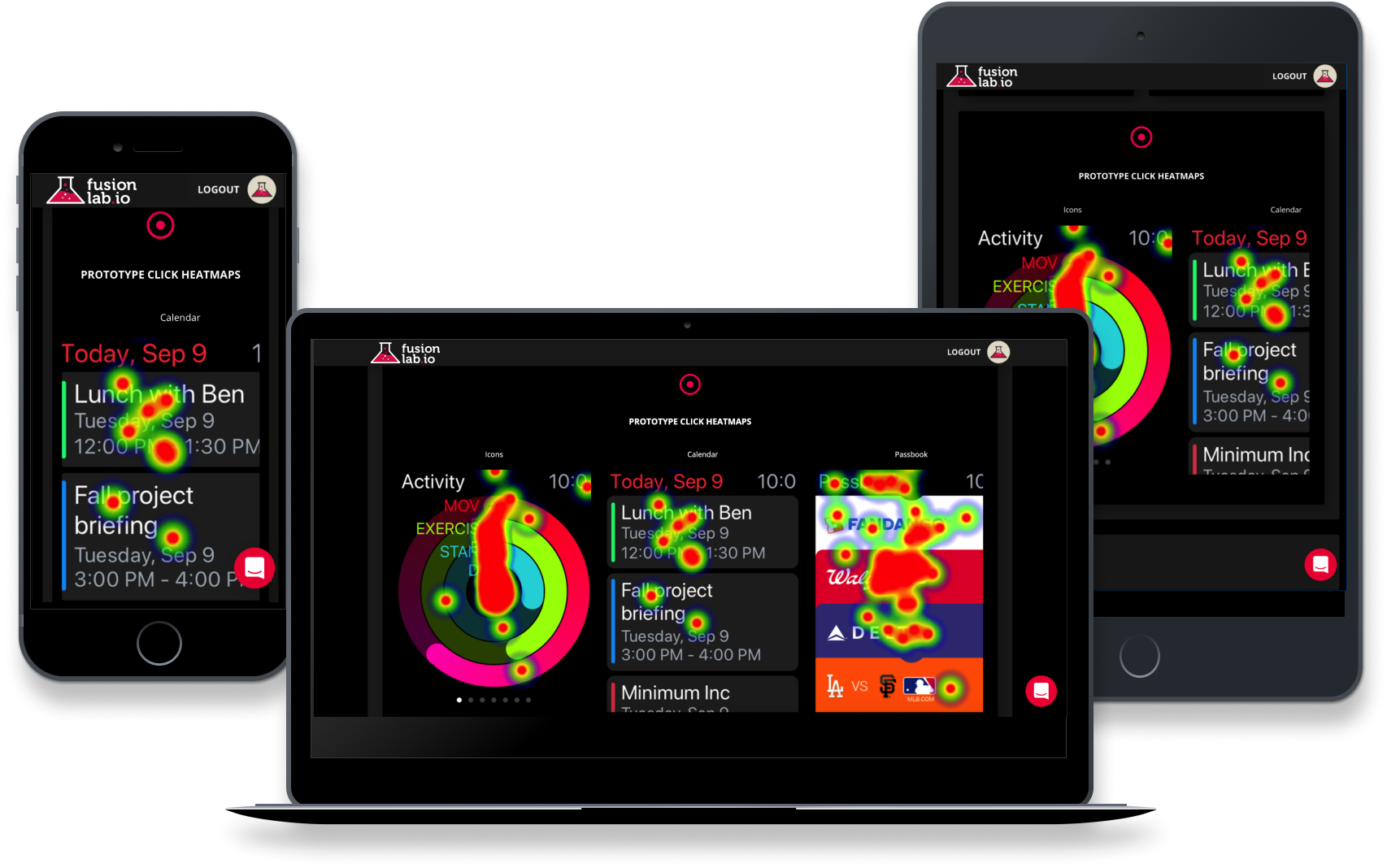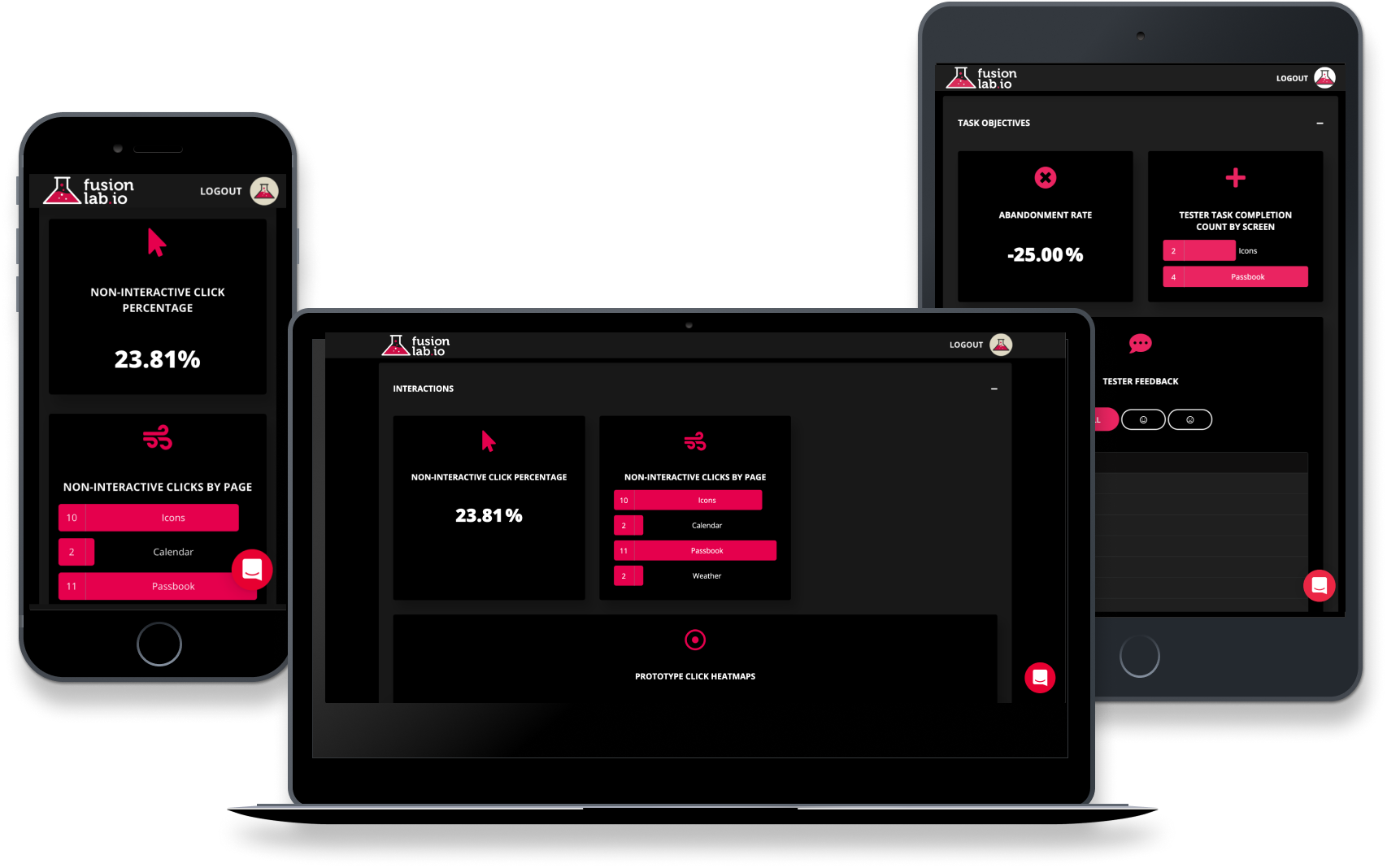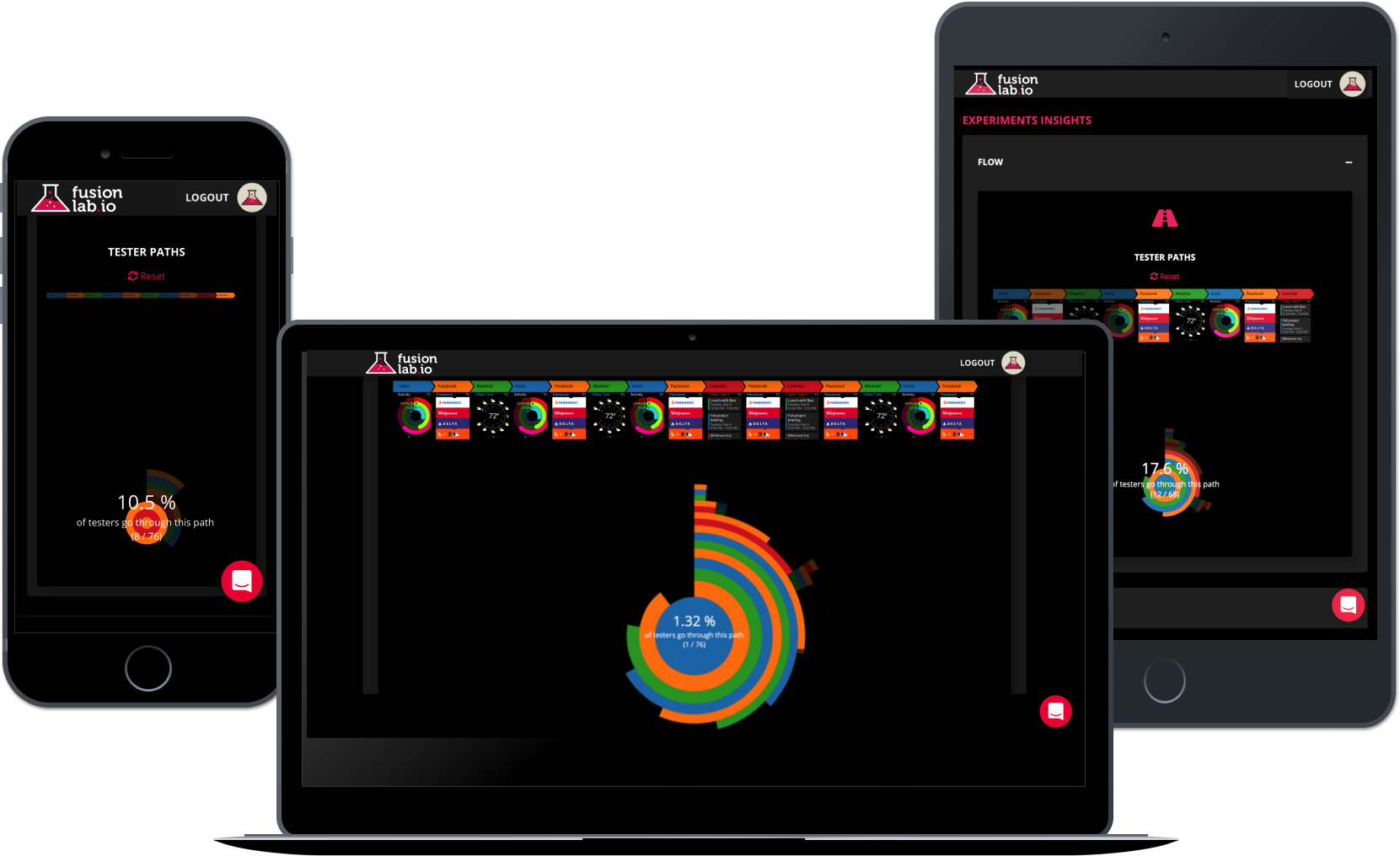 Access fusionlab.io on desktop, mobile or tablet and you nor your testers need to install anything
Beta
Get unlimited access to:
Create experiments
Share with testers
Get data and insights
We can't wait to hear from you!
P.O. Box 292
124 Main Street
Gardiner, NY 12525-9998